Grilles Sports Cafe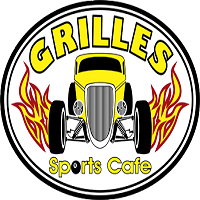 Just The Way You Love It
Looking for a place where you can have fun with your friends or family while sharing a very sporty competition at pool halls? Well, Grilles Sports Cafe in NC is just the right place for you. You can absolutely have fun and enjoy the benefits offered at the tavern.

Check out their great offers every Monday through Thursday from 11 am until midnight, Fridays from 11 am to 2 am, Saturdays from 8:30 to 2 am, and Sundays from 8:30 until midnight. You can throw darts, play shuffleboard, and many more. Come here and enjoy.