Reeds Jewelers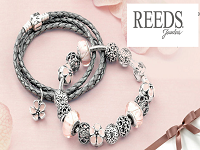 Exceptional Value And Beauty
Passion for beauty and exquisite service is what they offer at Reeds Jewelers in NC. With their outstanding set of collections from earrings, necklaces, bracelets, and accessories, a guaranteed collection of amazing merchandises from talented and passionate designers are specially made for you.

So get your best jewelry collections at Reeds Jewelers in NC and you will never ask for more. Their experience and expertise along with their genuine and outstanding services is always what you need. Visit the place every Monday to Saturday from 10 am to 9 pm and Sundays from noon to 6 pm.