Dilworth Billiards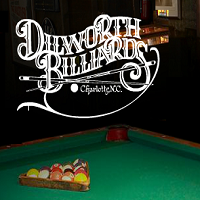 Like Your Best Friend's Living Room
You can't go wrong at Dilworth Billiards in NC where you can actually have a lot of selections of things that you might want to do. They have everything from your favorites to the old and unique style of relaxation. The sweet impression of the environment is quite inviting.

Visit the place Monday and Tuesday from 1 pm to 11 pm and Wednesday to Saturday from 1 pm to 1 am. A perfect place to stay and relax even for a while is Dilworth Billiards in NC, a pool hall with a good ambiance.