Elizabeth House Flowers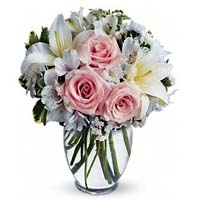 They offer flower delivery nationwide!
Don't look further than Elizabeth house Flowers for ideas and floral gifts. Liven up your birthday party by a festive bouquet of flowers, or surprise all with a cheerful birthday bouquet! They offer birthday flower delivery to the greater Charlotte area NC.

For the best summer flowers turn to Elizabeth House Flowers! Send someone a special bouquet or vibrant summer flowers; Whatever the case is, Elizabeth House Flowers, the local Charlotte florist, is here to help you. They even offer flower delivery nationwide! Their shop is open from 8:30 a.m. to 5:00 p.m., Monday - Friday and on Saturday from 8:30 a.m. to 12:30 p.m.