Smokin' Cue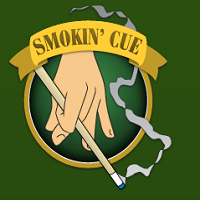 Remarkably Amazing Pool Hall
Play with pros and semi-pros at Smokin' Cue in NC where you can have the best time for your leisure. You can visit them during their regular hours every Monday through Friday from 2 pm to 2 am, Saturdays from 12 noon to 2 am, and at Sundays from 2 pm to 12 am.

Have fun and relax at Smokin' Cue in NC. You can absolutely bring your group. Enjoy their tournaments or be part of the games. Nothing else will matter because your stay will remarkably be amazing. Set your schedule now.